Secured Chat and Video for Remote Teams
 Keep your business going with the most complete communication suite. Setup Instantly.
World-leading Security
SecurTeam is protected with Military-Grade Encryption and advanced key management policies. We couldn't read your data even if we wanted to.
We are an approved epam.com technical partner with active deployment in Fortune 500 and numerous SMBs. SecurTeam obtained full HIPAA compliance for Healthcare Providers.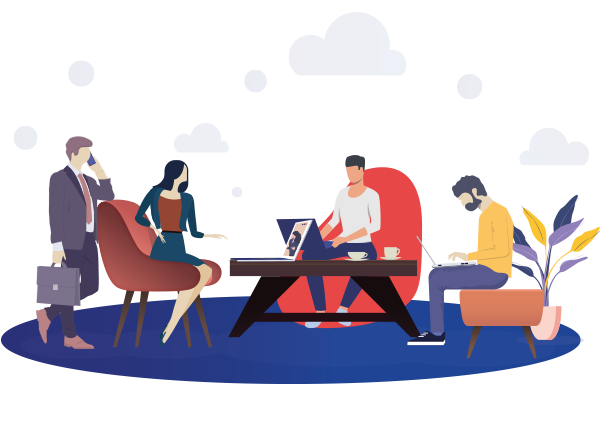 One plan, everything included
14-day Free Trial
then 3.99€ / month / user *
* instead of 5.99€ / month / user. Promotion ends December 31st.
You continue paying the discounted license amount for the lifetime of your account.
If you prefer to install SecurTeam directly on your Private Cloud or Servers,
Frequently Asked Questions
Is there a maximum number of users?
How many people can be in one Audio/Video call?
There is no technical limit to the number of people in a given audio or video conference. Every member of your organization can participate!
How much storage is included?
There is no limit to the number of messages saved. For file transfer, there is a soft limit of 5 GB per user, but we won't block you if you go over and will contact you to adjust your settings accordingly.
Can I customize the branding?
Of course. You can use your own logo and colors to make SecurTeam your own and continue working in a familiar environment.
How can I stop my subscription?
You can stop your subscription anytime in your account. Once the subscription is cancelled, you will not be charged next month. You will continue to have access to subscription expires.